Transparency & Sustainability
Hilo fosters transparency and gives scientific support for the implementation of sustainable agriculture methods.
Hilo´s Trust-building Chain
In this map we show all of the steps in our trust-building chain, from the Giraldo Family's farm to your cup.
We are proud to present the Hilo transparency report. It is especially important to us because we pride ourselves that we're building our system on trust. In the infographic below, we break down how we calculate our current B2C webshop sales price per kg (as of 2020).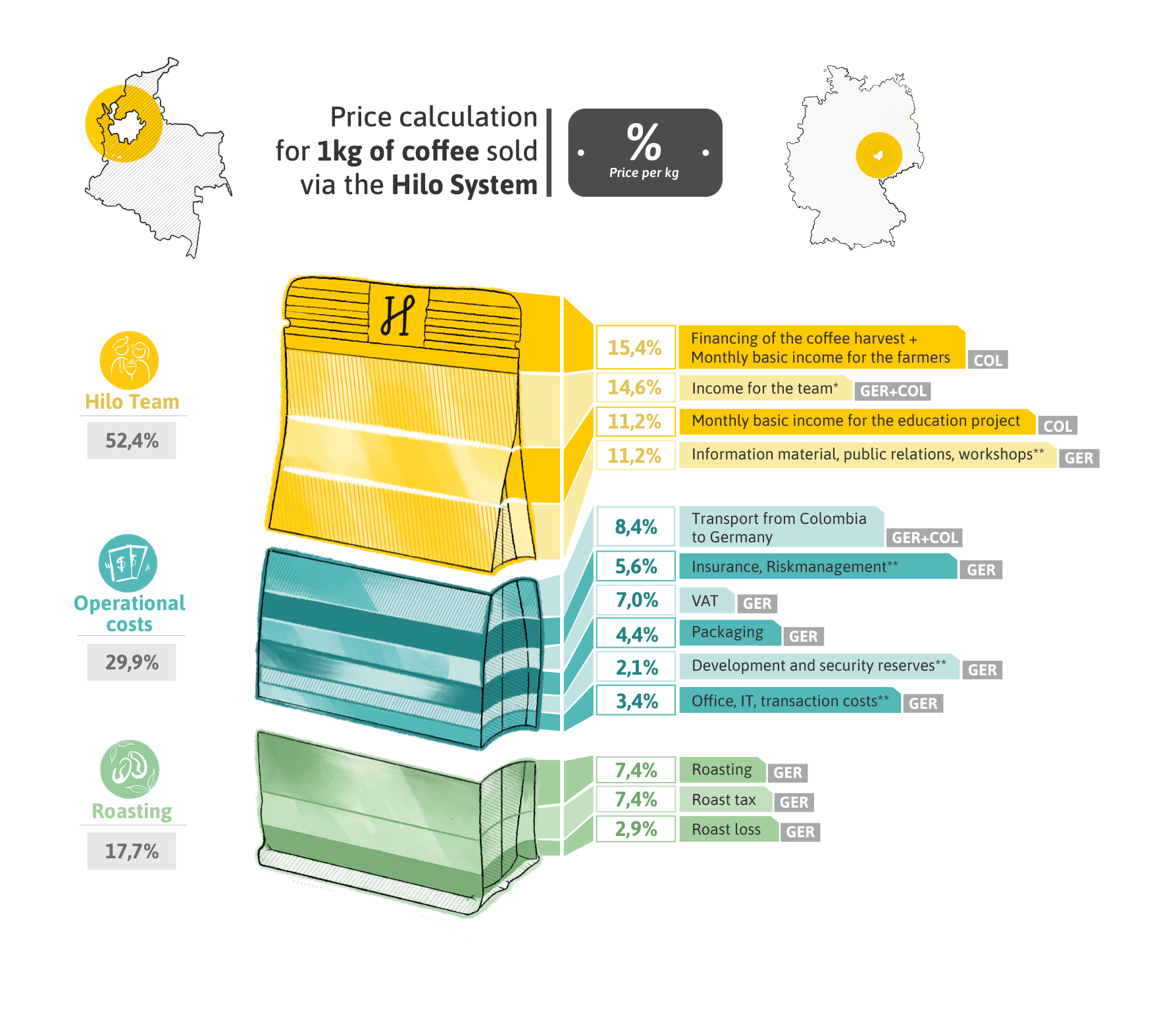 All costs incurred from the Giraldo family's Finca to the delivery of the roasted coffee to our supporters are detailed. It is essential for us that we give a large part of our turnover to the coffee farmers and the local social projects. 
Hilo ensures farmers are held in high esteem as the core of the value chain. We also want to pay fair wages to our team.  The numbers show that we mean what we say.  
If you want to dive deeper, we invite you to download the full report.
We invite you to book a workshop with Martin, the starter of Hilo. You will gain individual perspectives about sustainability and learn about the Hilo initiative as a case study. Get in touch for more details, and share your thoughts, questions and ideas here.
Founder & MSc. in Sustainable Development